Books
Books
Carmen has published poetry for children and plays and drama workshops for schools. Her second novel Hello Love will be released in November 2017.
Novels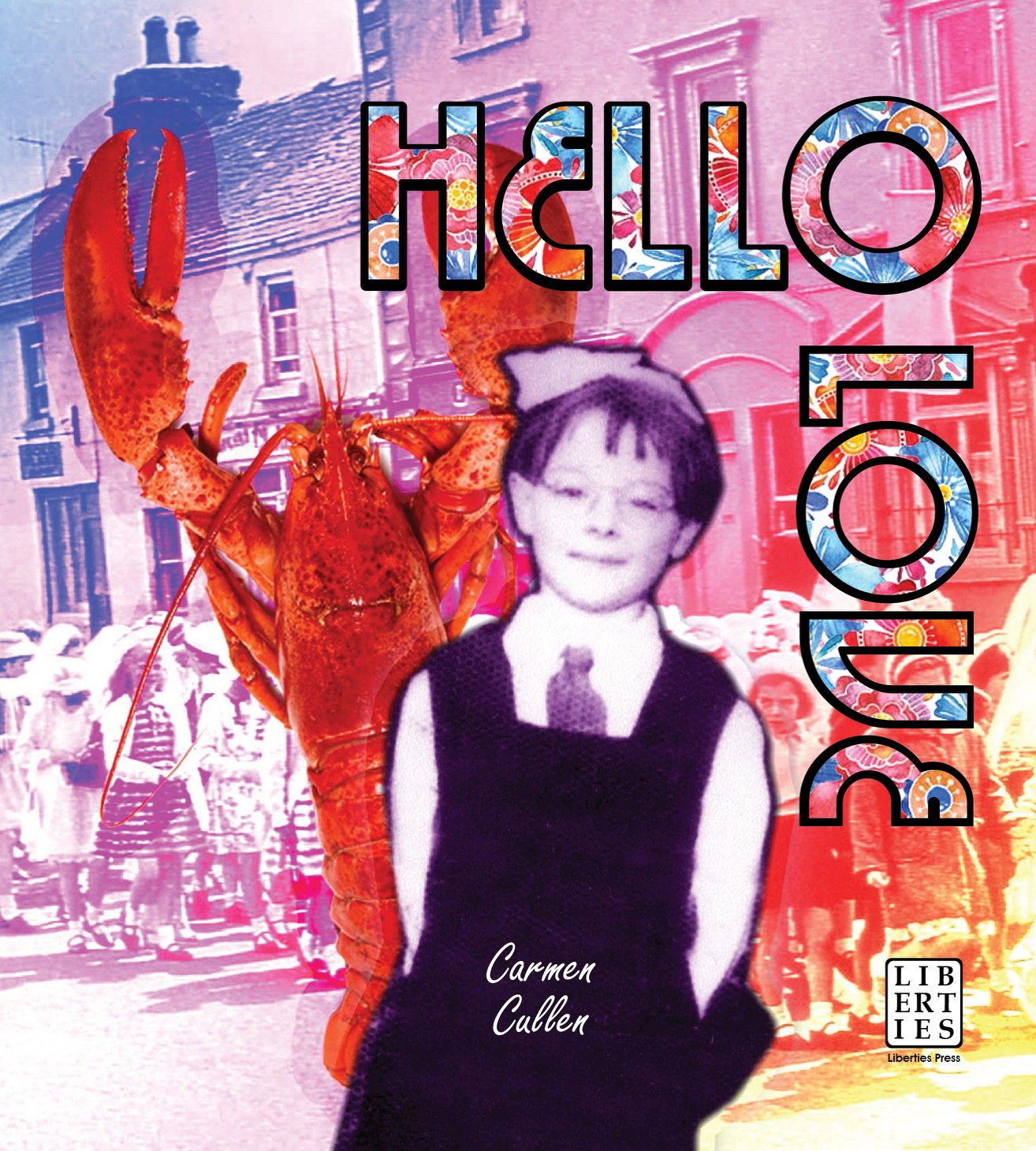 Hello Love
Nobody can tell Jacqueline what to do, least of all her Auntie Mina who comes to live with the family in their Avalon Hotel. The little girl will only take orders from her mother and Imelda has disappeared. It is up to Jacqueline to be steadfast and wait for Imelda to return, but Auntie Mina wants to take her place. To make matters worse, Vance, her father, decides he must marry again, because the children need a mother. Against the odds Jacqueline has to keep the love between Imelda and herself alive.
It is years later. Jacqueline thought she was happily married to Vaughan, but he has left her for the younger Nuala. Did she truly love her husband or is real love waiting round the corner? As before, Jacqueline is afraid to let go of the past. Pat, her lodger, has different ideas.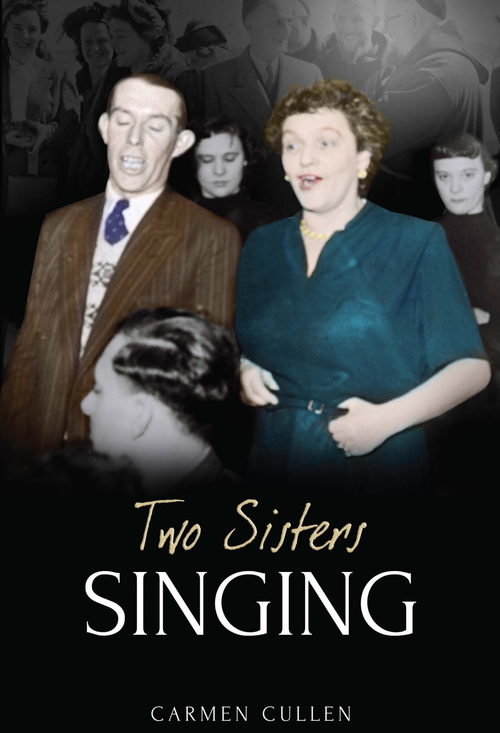 Two Sisters Singing
Surrounded by the beauty of her native Mayo, eighteen-year-old Lily dreams of being a famous singer on the London stage – but her parents have planned a more normal life for her, pursuing a degree in UCD.
However, leaving home also means leaving a passionate romance with a handsome, visiting American named Theo. Once in Dublin, secrets and betrayal abound when Lily's sister Moyra begins a relationship with Theo and Lily's Aunt Terry, a nun, appears to be harbouring a hidden past. As Moyra's relationship with Theo turns grim, she desperately needs her sister's support to keep tragedy at bay. But, still longing to perform, Lily finds herself at a crossroads in life.     
Disturbing yet heart-warming, critical yet nostalgic, Carmen Cullen delivers a convincing portrayal of both the warmth and the wrath of 1940s Ireland. Never flinching from the savage social impact of the Church's power, Cullen's writing also conveys the charming and simplistic quality of the time, as reflected in the lines of classic Irish ballads, particularly those by the author's iconic aunt, Delia Murphy. This heartfelt and bittersweet story is a stirring evocation of a bygone era.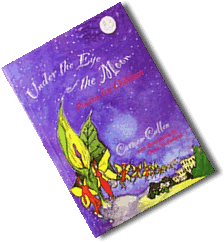 Under the Eye of the Moon
Introduce your child to the magic and mystery of a world beyond their imagination and to the joy to be found in poetry. Fairies who hold cobweb sales conventions and summer balls. Mermaids with 'come-drown' glances. Witches who hide in The Devil's Glen. Strange animals and even stranger relatives. All human - and non-human – life is here.
These poems, accompanied by beautiful illustrations will delight and enthrall children of all ages. They will unleash new creative worlds and inspire them with the evocative power of language. Under the Eye of the Moon is a collection to be cherished.
Under the Eye of the Moon…… I'm quite sure that the magic in Carmen's poems will fire the imagination of young people who read them . They will be enchanted, spellbound by this book. I know that the blackbird of imagination each child has, will sing because of these poems, for a long time…………..Best selling children's writer Tom McCaughran
Poetry for children, published by Mercier Press 2001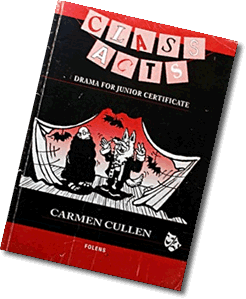 Class Acts. Drama for the Junior Cert 
In this drama book you are asked to imagine your classroom as a stage with you, the students as actors on it. A good story or plot is essential to the success of any play. Your play will depend on how you, as actors, put your story across. You will also learn about other aspects of production, such as directing, set design, use of props, sound, costumes, lights and so on.
Class Acts ….Carmen Cullen is an excellent dramatist and these plays for young people with their hands on approach are vibrant and authentic…………Evening Herald
Published by Folens 1998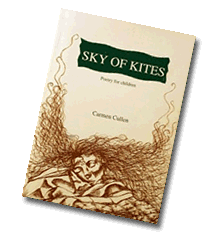 Sky of Kites
Poetry book for children.  
'Like to ride a penny-farthing bicycle, pat a big invisible dog, meet the pale daughter of a witch and swim with the green people in the middle of a lake? Then read the shining magical spell-binding poems of Carmen Cullen. They are lovely song-stories and we are lucky to have them.' English poet Adrian Mitchell 
Published by Kestrel Books, 1998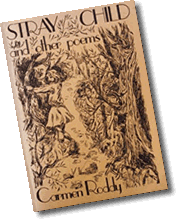 Stray Child and other Poems
An original voice emerging on the Irish Poetry scene. Worth watching out for….. Stray Child and Other Poems. Selected by Evan Boland, Poet,  for Irish Times New Irish Poetry
Published by Meadowsweet Press 1994